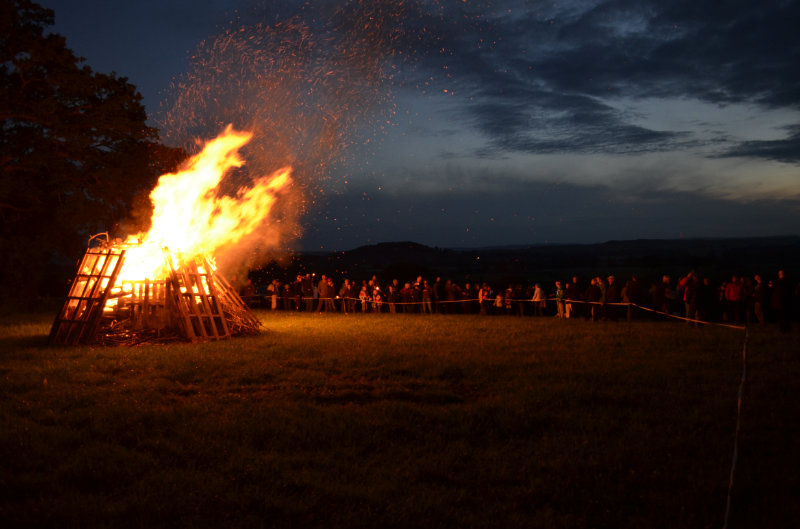 Are you looking to make the most of the extra bank holiday this June? Cottage World has many beautiful places to stay to make this Platinum Jubilee celebration one to remember. The usual late May Bank Holiday has been moved to June 2, and a special one-off bank holiday was added on June 3 — meaning four days of celebrations!
Over 1,500 beacons will be lit throughout the United Kingdom, Channel Islands, Isle of Man and UK Overseas Territories, and one in each of the capital cities of Commonwealth countries in honour of The Queen's long reign. The beacons will encourage local communities, individuals and organisations to pay tribute to her as part of the official Platinum Jubilee Weekend of celebrations.
An opportunity for a large family gathering?
So, if you missed Christmas together — perhaps this is an opportunity for a large family gathering? And now Cottage World has an availability checker, allowing you to check what cottages are available within a region easily. It could be a pet-friendly lodge in the East of England or a cottage with a hot tub in Wales.
Availability checker live on Cottage World
Booking a Jubilee celebrations cottage this June?
Many popular holiday destinations will be planning special Jubilee celebrations for everyone to get involved in, such as the English Riviera Airshow and Jubilee weekend (2nd — 5th June) in Devon or how about a spectacular music concert and Pageant of Motoring at the Queen's Norfolk home in Sandringham. So, not to miss out, get your accommodation sorted early and book tickets to the events. It promises to be a smashing June!