Having recently organised a large family gathering to celebrate my mothers 80th Birthday, I know all about the stresses and strains of event planning.  There are so many things to think about, not least finding a large house big enough for 14 people! My advice is to book accommodation well in advance and plan everything you can in good time, particularly if you want to have a summer weekend event.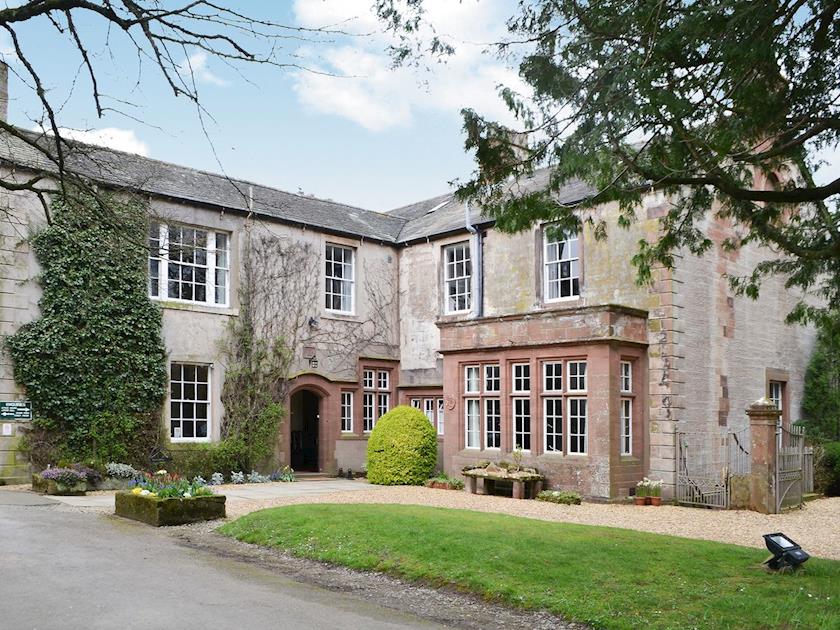 What's your budget for your group holiday/weekend break?
So where do you start when the idea of having a family 'get-together', friends reunion, 'big' birthday celebration, hen party or stage weekend is suggested?  Who is invited? And who is doing the organisation? Are good places to begin.  What is your budget? And who is paying for what?
It's good to get these things clear early on.  You don't want to go ahead and find a beautiful house that sleeps 20 only to find that it is way out of your price range or that some people want to find cheap accommodation for the weekend and spend as little as possible.  In my case, my mother had set aside an amount to pay for her 80th Birthday celebration.  She had initially wanted to go into a hotel, however, after discussions, it was agreed that a large house or a group of cottages near each other, was a better idea and would be more flexible – plus we could take our own booze and avoid expensive bar bills!
When is the best time to book accommodation for a large group? Get the date for your large gathering sorted early!
The key thing to agree on, once who is invited is sorted, is a date or a choice of dates.  This can be tricky if your group has lots of commitments, have school children with busy social lives, or work weekends.  So giving everyone as much notice a possible is a must.  I say a choice of dates because, once you start looking for large accommodation, you may be restricting your choice of properties if you only have one date.  We only had one date – because my mother's birthday was on a Saturday, she wanted to the weekend celebration to be then.
Find the best location for your event
So, with a date in mind, what next for finding that perfect weekend away.  Well, location, location, location is the next big thing.  There are some fabulous large properties in Scotland, great for a 'hen weekends'. No use if the majority of your group live in Cornwall without cars and without public transport options. It's good to know your travel limitations – who will be arriving by car? Is there a railway station nearby or a bus service?  It could be that some of your party are abroad and will be flying in – finding a holiday house near an airport could be important, particularly if time is limited.  Consider the direction everyone will be coming from.  We chose a central location in the Peak District as we had family travelling from the north, south and midlands.  If a lot of your group are in the South East then looking for a large cottage near London, or a big house in Hampshire, Dorset or the Cotswolds could be the best option.
To save money on your cottage holiday it's worth looking to stay where fewer want to go. Less popular destinations are often as attractive as popular places it's just that people haven't heard of them!  Travelling might be easier too.  Whilst the Malvern Hills aren't as stunning as Snowdonia, they are easier to get to! In the less popular destinations, cottage owners generally work hard to keep standards high and visitors coming back. Devon and Cornwall have some wonderful large houses that can be best appreciated without crowds of people.  Or if you don't want to travel that far, a large cottage in Somerset or Wiltshire might work
Do you want to rent a country cottage or a seaside property?  Again, it's worth thinking about the time of year.  Dragging your friends to a house in North Wales may not be ideal in the depths of winter. That said, there are some great places to stay in the winter months that are less busy and cheaper than at the height of the summer. There are 13 weeks of school holidays a year and 39 weeks that are not. So if you're restricted to school holidays, you know that you will be paying a premium. This, unfortunately, is the reality of the market and supply and demand; lots of people want those weeks so the price goes up. However, if you can go away in term time, you could grab yourself a bargain.  The traditional Whit weekend of May / start of June can often offer the best value.  Prices are lower than the high season and if you're lucky you can enjoy the long days with lovely weather.
Look out for offers and discounts
Another plus if you are looking for a large property and without school-aged children, is that bigger properties tend to drop the most in price outside school holidays, as families can't travel then.  So three couples splitting the cost of a large cottage could be a real bargain. Now's the time, if you have a baby or pre-schoolers, to take advantage of holidaying in term time! Share the cost with another couple or take along Grandparents and you've got built-in babysitters!
How many beds do you need to sleep everyone? Is the accommodation suitable for disabled guests? Child-friendly? Does it allow dogs? What must your holiday home offer?
Do you need accommodation suitable for children?  Or do you have people in your group with mobility issues?  We didn't have any babies or very small children to cater for, so no cots or high chairs needed,  instead, we wanted to find somewhere that was ok for older children – so finding a property with a garden was important, so that they could kick a ball around. And of course, having Wifi in the cottage was vital!  We did look at some cottages with a swimming pool. Some had private pools or if they were a group of cottages they often had a shared swimming pool. Swimming is a great family activity for all ages, so long as the weather is ok.  Lots of large holiday houses have hot tubs – which now seem a pre-requisite for any Hen Party!
You also need to consider the number of double, twin or single rooms you need.  Who's happy sharing? And how many rooms are en-suite, if not all how many bathrooms in the property are there?  We managed to find accommodation with en-suite and all rooms to the same standard.
What about the dog? Do you need to bring your pets to stay?  Thankfully, we didn't!  It can save on kennelling fees though, especially if there is more than one dog.  Look for properties that allow pets, but beware it might narrow your choice. And check that everyone in your party is happy that the dog is coming!
Don't want to cook? Who's doing the catering in your cottage?
How are you going to cater for everyone? And who's going to do all the shopping? If you have a group of cottages or lodges together it might be that everyone brings their food for breakfast and lunch and then you eat at the local pub in the evenings. Or you could find a house big enough for you all to eat together. We were lucky that the place we rented had a dinning table big enough for 14 and also the option for us to eat (and seat everyone) outside.  Some cottage complexes have cottages that have the capacity to seat more people that they can sleep! Perfect for just this type of large gathering.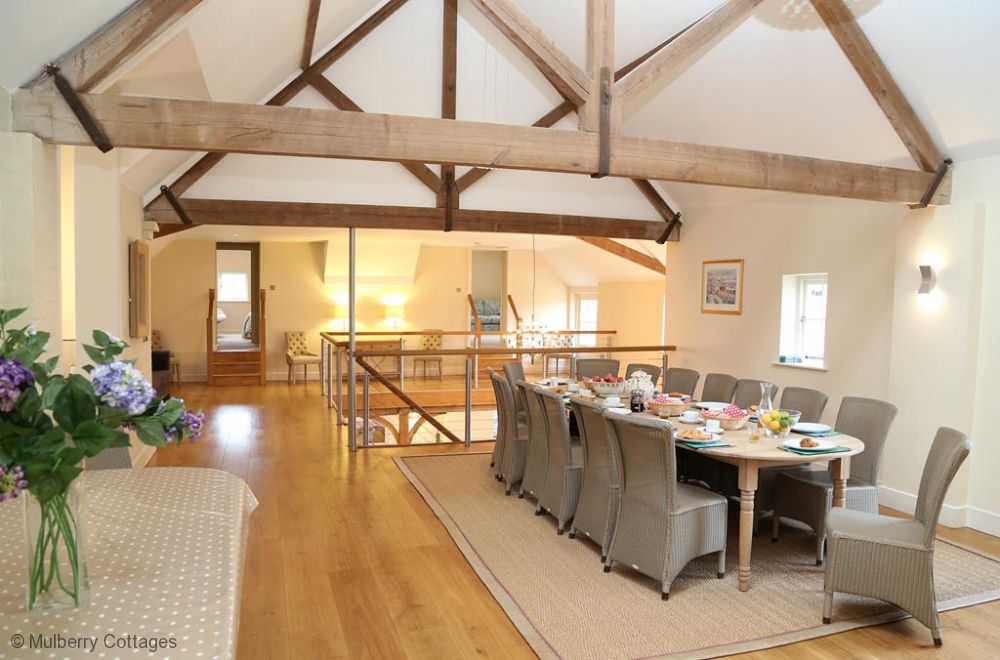 We decided to have a caterer cook for us on the Saturday evening – so no cooking or no clearing up that night.  For the other food needs we arranged a home delivery from a nearby supermarket.  This is a great way to organise the food and drink.  With most supermarkets you can check if they deliver to the area, by putting in the postcode of the rental property.  Some holiday properties also offer a catering service, food delivery, fresh milk, meat and bread, or provide a welcome hamper or have an on-site restaurant.  It's good to use local products if you can, it helps support the local economy, and smaller shops will often offer a delivery service too.  The one thing I forgot to organise was flowers; luckily there was a florist nearby.
Fancy horse-riding or need a pub in walking distance? What activities are near your cottage?
Once you've decided roughly where is the country have your gathering you want to be you can consider other requirements.  Do you want a cottage in walking distance to a pub? Or with shops close by?  Do you want a holiday house that you can walk to the beach from or a country cottage in a National Park with direct access to good walks and Public Rights of Way?  Or perhaps you want to rent somewhere be near a town, so that you can go the theatre or to restaurants.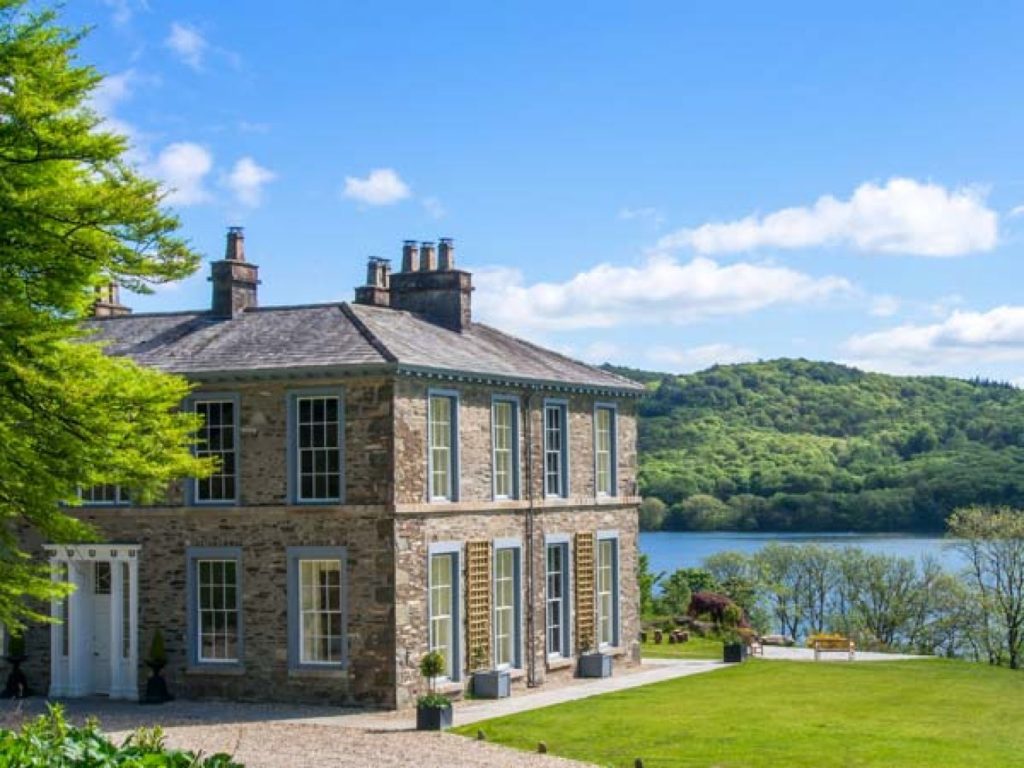 We were happy spending time together, and were fortunate that the weather was glorious. Had it rained then there were plenty of board games and DVD's to keep everyone amused.  I had planned a circular walk for the Sunday, which took in a pub along route – always good to keep motivation.   It could be that your group wants more organised events such as clay pigeon shooting, horse-riding or quad biking, depending on your location, these activities are often available nearby.  For those wanting a more relaxing experience a cottage near a spa or beauty parlour could be a winner.  Day packages at spas are often good value, and a popular choice for hen weekends, 40th Birthday's or just a 'girly' weekend.
If you're organising a golfing break for a large group, finding a large house near a golf course could be a more flexible option than staying in a hotel – particularly if there's a pub nearby offering food.
Start searching for your perfect weekend away
So our advice for booking a large cottage and arranging a gathering with lots of people is to start early, look at less popular locations and search for your requirement  – whether it's 'dog-friendly cottages' or 'wifi', using the Cottage World search tool. Happy holidays!
Top tips for planning a large gathering
Set a budget for your holiday and agree who is paying
Find a suitable date for the event
What facilities MUST your holiday rental property offer?
Choose a good, easily accessible location for all your guests
Consider home deliveries and the cottage catering requirements
What group activities do you want near your accommodation?
Use Cottage World to search for your specific requirements
To get the best locations and choice of cottages for large groups Book early!